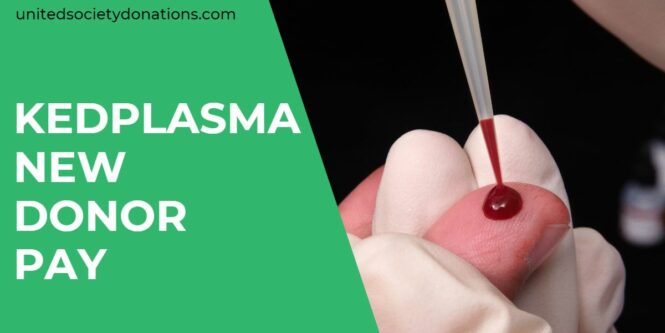 A friend who accompanied me at Kedplasma's centers asked me "How Much Does Kedplasma Pay for First Time Donors"?
As a long-time plasma donor, I did not know their current rates for new donors so I asked them everything in detail.
In this article, I give you the latest information about Kedplasma New Donor Pay 2023, along with the pay chart for subsequent donations, eligibility, and more.
How Much Does Kedplasma Pay for First Time Donors & Kedplasma New Donor Pay 2023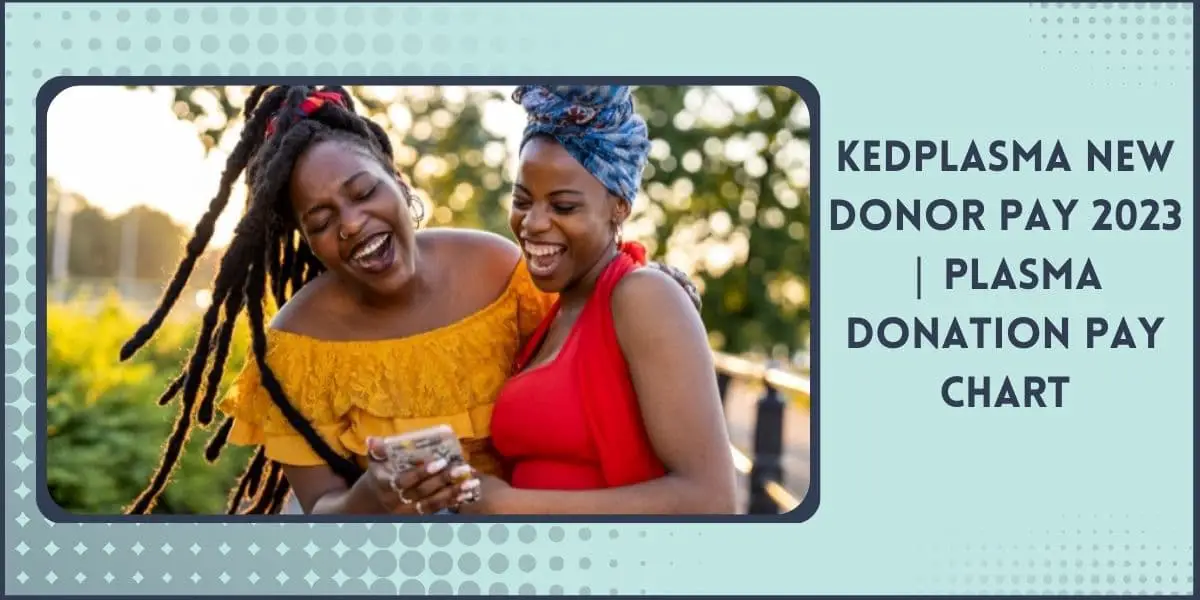 New donors at Kedplasma receive $100 for their first plasma donation and can potentially earn a total of $710 through eight donations.
Check out this post on Octapharma Plasma $1,000 Bonus where you can earn up to a thousand dollar bonus.
Kedplasma Plasma Donation Pay Chart
This is the Kedplasma Plasma Donation Pay Chart:
| Donation Number | Points Earned | Bonus Points | Total Points |
| --- | --- | --- | --- |
| 1 | 800 |   | 800 |
| 2 | 150 |   | 950 |
| 3 | 150 |   | 1100 |
| 4 | 150 |   | 1250 |
| 5 | 150 |   | 1400 |
| 6 | 150 |   | 1550 |
| 7 | 150 |   | 1700 |
| 8 | 150 | 1200 | 2900 |
| 9 | 150 |   | 3050 |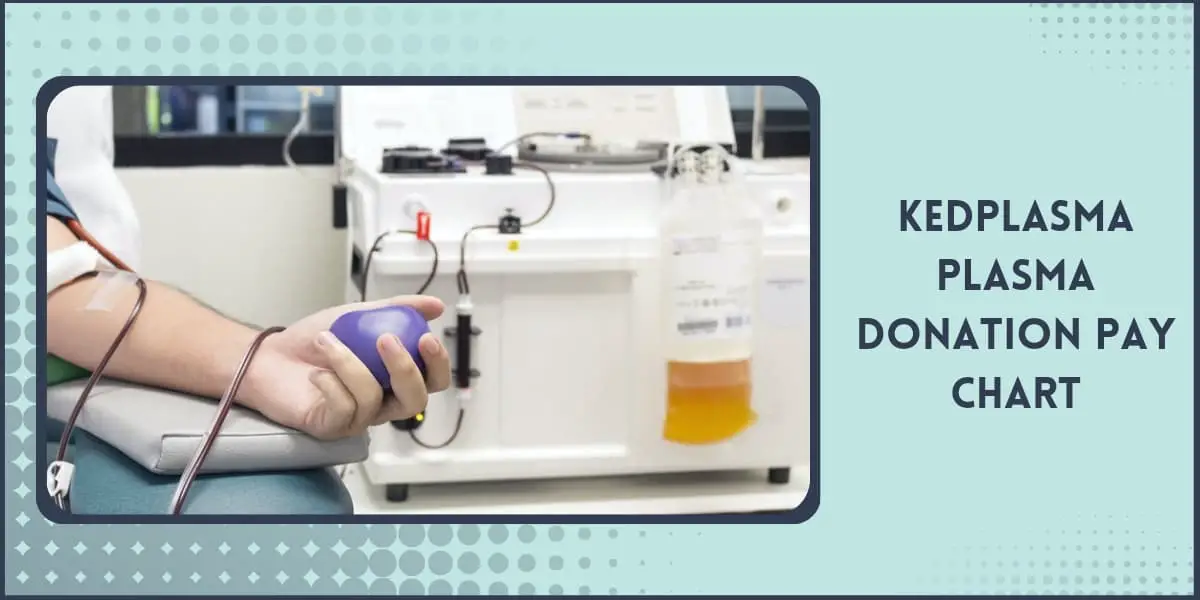 Note: This table assumes that the first qualified plasma donation earns 800 points as a first-time donor bonus and that each subsequently qualified plasma donation earns 150 points.
The additional 1200 bonus points are earned on the 8th donation of the calendar month. Points earned for completing surveys, on one's birthday, and on one's donation anniversary, as well as points earned for reaching certain donation milestones, are not included in this table.
If you are working at their centers, check out this article on the latest Kedplasma Pay Scale.
How Much Do You Get for Donating Plasma at Kedplasma?
At Kedplasma, donors can expect to earn between $25 and $50 per donation. They have competitive pricing, a rewards program called KEDREWARDS, and a referral program. With these referrals and the KEDREWARDS program, people can pay attention to coupons and increased earnings when they come.
Compare this chart with Grifols Plasma Pay Chart and go with the one that is more suitable for you.
Overview of Kedplasma's Reward Program
If you want to know more about the Kedplasma New Donor Pay 2023, you need to know that Kedplasma uses the KEDREWARDS program to offer additional Kedplasma Bonus in the form of point rewards for donations and referrals to show our appreciation to their donors.
Additionally, the KEDREWARDS program rewards loyal donors and provides an opportunity to connect with our community, improve the donor experience and provide much-needed feedback.
How does it work?
Enter your Donor ID 8-digit number which you received on your first visit.

Enter your last name.

Enter your date of birth and select login.

Enter your phone number and select Yes to opt-in for a text message and receive 800 points.

Set up your Challenge Questions.

To edit your communication preferences, select My Account, click on Edit, and then Communication Preferences.
Check out this post on Kedplasma Express Pass to know more.
How Does the Plasma Donation Process Work at Kedplasma?
On the first visit, a medical staff member will examine you and ask you some questions about your medical history to make sure the donation process is safe for you and the recipient of the donation. On subsequent visits, it takes the examiner just over an hour from check-in to donation. All donors also undergo annual physical examinations and are asked for blood samples every four months to ensure they are in good health.
What is the Payment Method Kedplasma Use to Pay for Plasma Donations?
KEDPLASMA pays donors with rechargeable prepaid debit cards. After your first donation, you will receive a card and the center will reload the card with each donation. It is important to note that additional deposits to debit cards are not possible as you can only reload your card at Kedplasma donation centers. You can register your card, check your balance, and track your transactions online at the North Lane Prepaid Card Services portal.
How to find Kedplasma Donation Centers near you?
There are several Kedplasma donation centers all around the U.S. Finding a center close to you is not difficult. All you need to do is visit their website.
There you will be asked to give your zip code, city, and state. Once you send in the information, you'll be given several donation centers to choose from.
Eligibility Requirements for Kedplasma Plasma Donation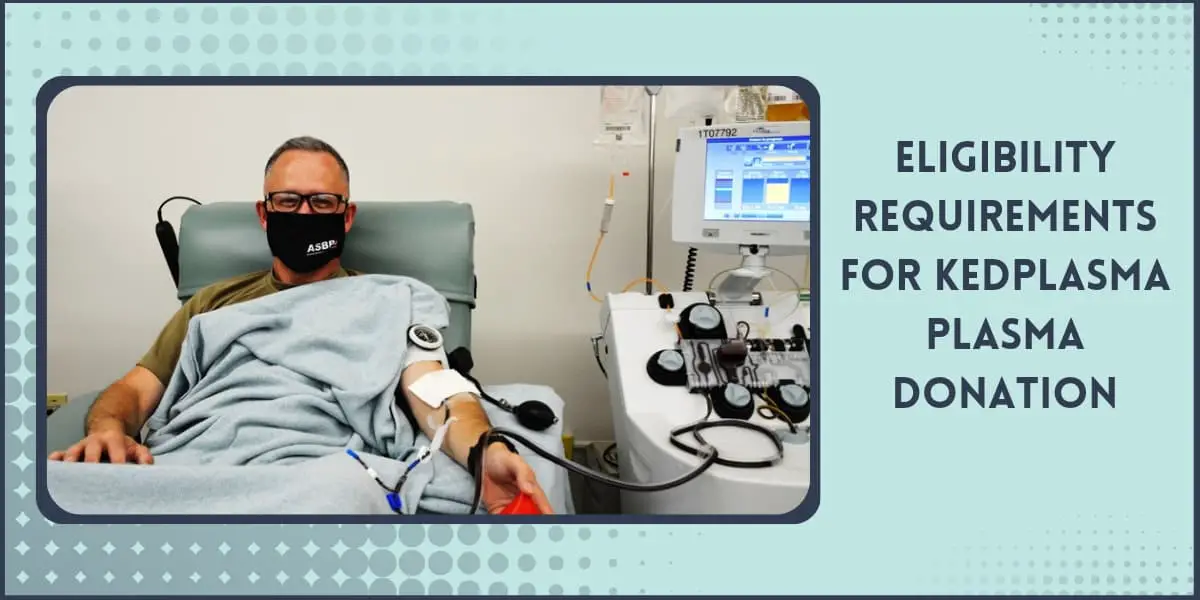 Donors undergo a thorough pre-examination by medical staff. This evaluation reviews information about past medical history, recent travels, tattoos and piercings, current medications, and other relevant information to determine each donor's eligibility for the program.
To be able to participate in the Kedplasma plasma donation program, you are required to:
Be at least 18 years of age and 19 years of age in the state of Alabama.

Provide a Social Security Card.

Be at least 110 pounds in weight.

Be generally in a good state of health.

Provide proof that you're a resident.

Provide a valid and current government issued photo ID.
Contact Information for Kedplasma Centers and Customer Support
If you would like to contact Kedplasma for information about their centers, you can call the Kedplasma corporate office phone number : (612) 354-3816.
For customer services, you can also call: 855-KEDPLASMA (533-7527). You can also send a message to them at: [email protected].
Things to Do to Be Prepared for Plasma Donation at KedPlasma
Follow these recommendations to be prepared for a plasma donation at Kedplasma: 
Make sure you have a good night's sleep.
Make sure to drink at least 12 to 24 ounces of water at least 30 to 60 minutes before you donate.
Eat a protein and iron-rich meal the day before and up to 3 hours before donating plasma.
Drink lots of water the day before your plasma donation. 
Avoid fatty foods on the day of your donation.
Don't take caffeine and dairy products on the day of your donation.
Avoid taking alcohol on the day before and the day of your plasma donation.
FAQs on How Much Does Kedplasma Pay for First Time Donors
These are the frequently asked questions on how much does kedplasma pay for first time donors:
How Much Do You Get for Donating Plasma at Kedplasma the First Time?
If you are a first time donor at KedPlasma, you get $100.
Conclusion
Selflessly donated plasma is used in a variety of life-saving treatments. As more people benefit from treatment with plasma therapy, the demand for additional plasma donations is growing. Donating plasma is as simple and as safe as donating blood and you can be sure that Kedplasma will ensure that you are safe throughout the process.
We prepared this article on Kedplasma New Donor Pay 2023 thoroughly for you and we hope you found it helpful.