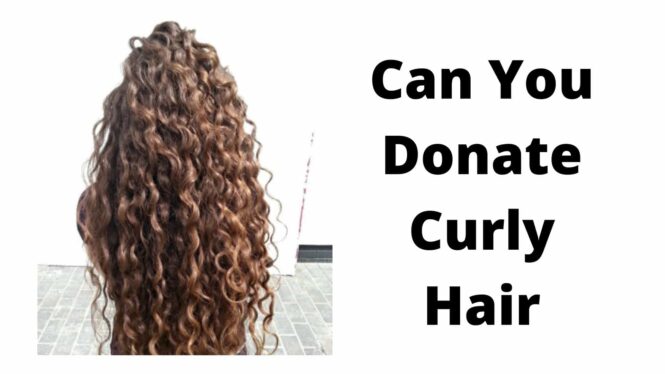 Hey Curly Header! Want to donate your hair for a noble purpose but are not sure whether the donation center will accept them or not? It is quite natural to think about it, as curly hair needs more maintenance than straight ones. So, let's dive into the details of donating curly hair.
Can You Donate Curly Hair?
You can donate curly hair. However, before donating it is recommended to get your hair straight to have an accurate measurement. 
You may donate your hair by making a braid, as it can stretch your hair, and the volume of curly hair might get reduced, also the length will increase while donating. But beware, loose hair or clippings from the floor aren't accepted.
How to Donate Curly Hair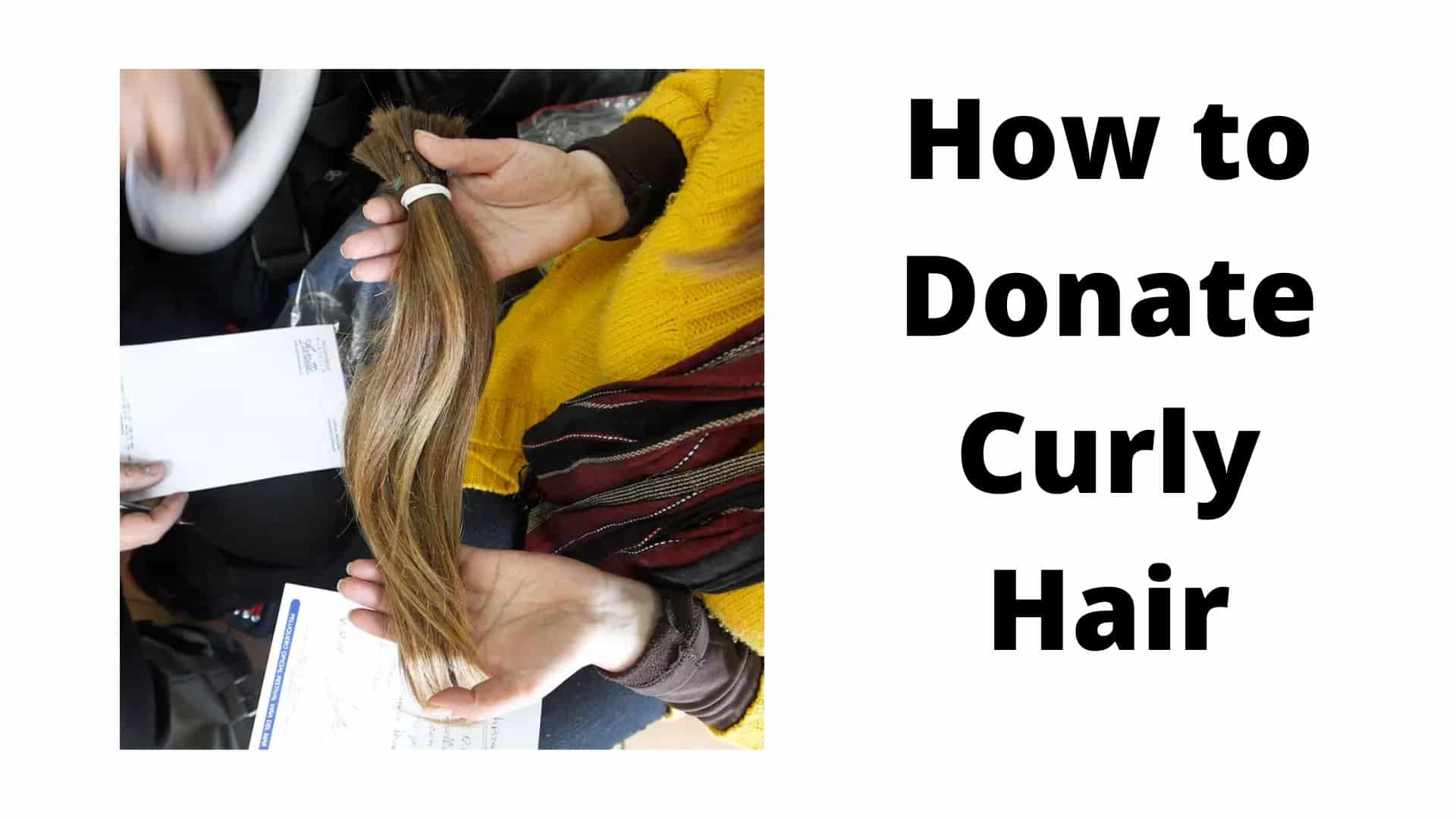 While donating curly hair, make sure to proceed with a proper protocol to avoid confusion and prevent them from getting messed up. So let's understand how to donate curly hair:
Clean and dry your hair. Make sure to dry your hair correctly; otherwise, the wet hair will mold during shipping and will be thrown away.

The next step is to straighten your hair (if an organization specifies the same). This step can be followed by tying the hair into at least four sections by making a center part. You can even make a ponytail or braid, but it might cause a loss of at least four inches of your hair.

Tie the hair properly. Don't let them be loose as they may come out of their band when shipped and can't be used anymore. 

Now it's time to cut your hair above the rubber band.

That's all, and you are sorted! You can now put it in a plastic Ziploc bag or tissue paper and send it to the hair donation centers with the appropriate address.
Check out our article on donating hair 6 inches, if you are confused about centers accepting shorter hair lengths.
Should You Straighten Curly Hair Before Donating?
You can straighten them before donating your curly hair as this ensures that your hair can be adequately measured. Moreover, curly hair can get tangled easily when cut and put in a plastic bag. So it is advisable to straighten before donating curly hair.
Top Places for Donating Curly Hair
 Now when you are confirmed that your curly hair counts in the donations too, let's focus on the top places for donating curly hair:
1. Pantene Beautiful Lengths
It accepts the hair at least 8 inches long, curly hair too, and it does not get chemically treated and colored hair. Hairs with less than 5% are also acceptable here.
2. Dreadlocks of Love
Yes, this organization, too, accepts curly hair. It helps create loc wigs for cancer patients of all ages, and it also agrees with various locs, including the colored and chemically treated. 
3. Hair We Share
Hair We Share is a place that provides men, women, and children suffering from hair loss due to medical conditions with wigs free of charge, and it donates to recipients from all across the united states. 
4. Matter of Trust
It is one of the organizations that use hair donation to help clean up the environment by collecting hairs of any length, and curly hair is no exception here. It also helps in initiating different programs to heal the planet.
5. Wigs for Kids
This organization also accepts curly hair and utilizes it in providing beautiful handmade wigs to make customizable hair for children. Its central motto is to ensure that no child has to worry about their appearance while overcoming illness.
Check out our articles on top places in the United States for hair donations:
How Long Does Curly Hair Have to Be to Donate
Whether you have curly or straight hair, the acceptable measurement of your hair should be 8 to 12 inches long. Curly hair is generally shorter than straight hair, so its accurate measurement is taken only after straightening.
Can You Donate Curly Hair for Wigs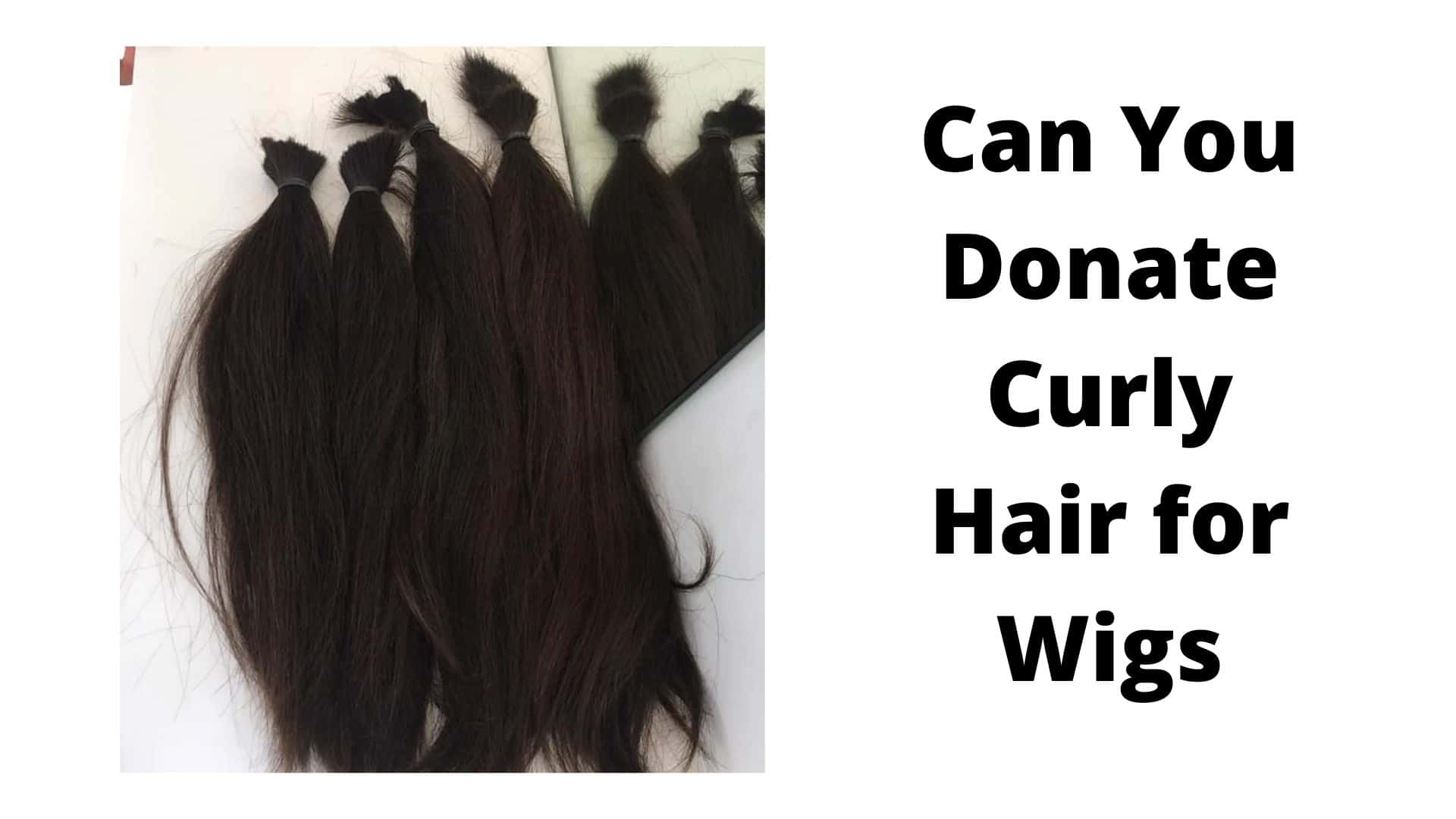 You can donate curly hair for wigs. You can directly present the strands to the NGOs or contribute to the donation centers mentioned above. These donation centers further help the NGOs make wigs for cancer patients. But make sure that the hair is freshly cut otherwise it will be difficult to convert into wigs.
Here are some of the instructions that you need to follow while donating curly hair
You should have about 8 to 12 inches of long hair after straightening.

Your hair should be freshly washed and thoroughly dried naturally (don't use any styling products).

Hair shouldn't be bleached, permanently colored, or chemically treated. Semi-permanent dyes are allowed.

Gray hair with not more than 5% can be accepted in most organizations. However, some organizations take the complete gray hair.
Can You Donate Naturally Curly Hair
You can donate naturally curly hair. Many organizations accept naturally curly hair donations. If any organization demands straight hair, there's a solution to straighten it with a straightener. This ensures accurate measurements of your hair while donating.
Can You Donate Curly Hair to Locks of Love
Yes, you can go ahead by donating curly hair to Locks of Love. According to their guidelines, curly hair can be pulled to measure 10 inches. If you have hair less than 10 inches, they accept it too which will be sold to offset the manufacturing cost of the hairpieces. You can even donate layered hair that may be divided into multiple ponytails.
Donating Curly Hair to Locks of Love
While donating curly hair to locks of love, make sure you grow your hair at least 14 inches long so that you don't face any problems. After getting eligible for the length of the hair, you can call a hairstylist for a better recommendation of your styling. You may get free or reduced-cost appointments from the hairstylists for donating hair to Locks of Love. You can now make an appointment, cut your hair, and proceed further to donate them.
Conclusion
Hair loss is a significant problem nowadays, but losing hair due to the treatments for fatal diseases like cancer can be a traumatic condition. Now you might be clear that you can start donating curly hair because your donation can change an individual's life for the better.