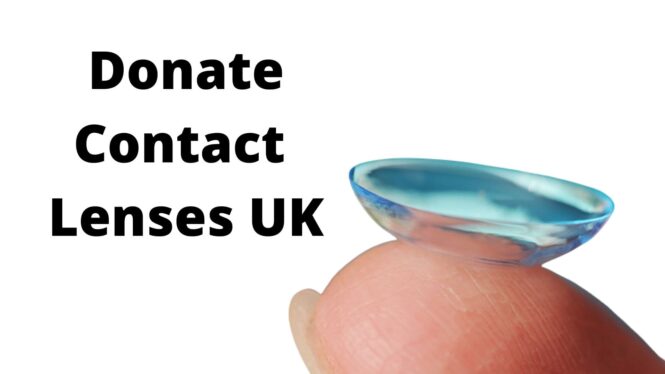 After my LASIK surgery, I discovered my unused and unopened contact lenses that I had bought six months ago were useless. But it wasn't wise to throw them into the trash, so I found another way out. I decided to them to a charitable organization. I researched the top organizations to donate contact lenses UK and got great results. So let's dive into detail about how contact lens donations in the UK work and I will also list the top places to do so.
Can You Donate Contact Lenses UK?
The people of the UK are eligible to donate contact lenses to charities or nonprofit organizations that accept them. It is an effective way to recycle your unexpired and unused contact lenses.
But make sure to call ahead before proceeding with donations. It would be best if you were strict regarding the expiration date of the lenses, as many organizations may not accept the lenses with an expiration date within a specific time frame.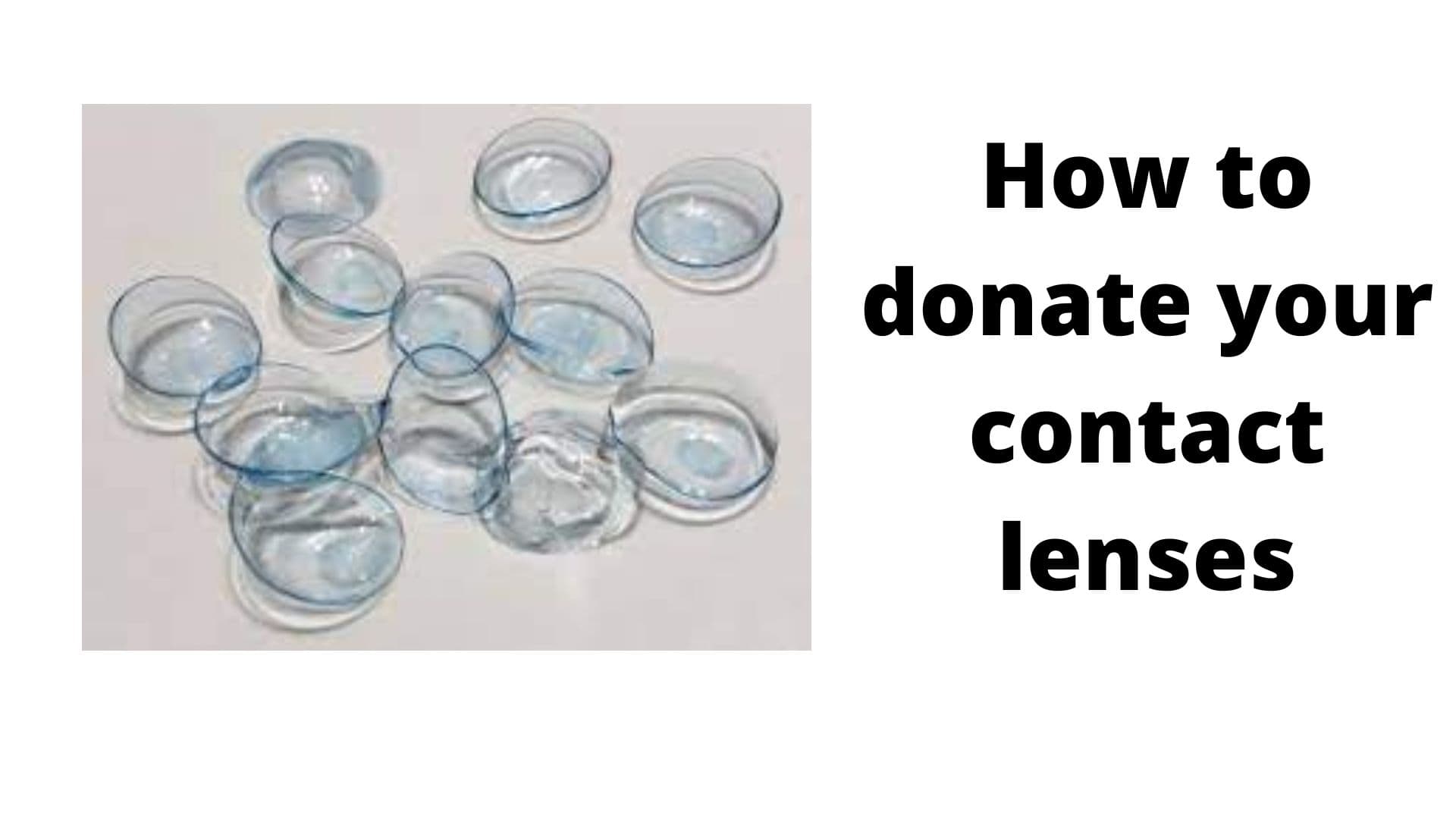 Top 7 Charities to Donate Contact Lenses UK
Finding a trustworthy organization to donate unused contact lenses UK is the wisest option. This helps in the achievement of two goals. The lenses can be recycled, and the funds earned by the charity group can help less fortunate people receive better treatment. Here is a list of the best organizations where you can donate contact lenses UK:
1
.
Terracycle
Terracycle is in charge of the Free Recycling Program, which collects aggregated contact lenses and densifies them into hard granulated plastic granules used in the manufacture of various plastic products such as benches.
Address: Herschel House, 58 Herschel Street, Slough, Berkshire, SL1 1HD
Phone: 01465 915018
Email: [email protected]
2. Christian Blind Mission
Donate Contacts is a non-profit organization dedicated to treating blindness and visual impairment worldwide. They also strive to provide free, high-quality contact lenses to underprivileged children.
Address: CBM, Munro House, 20 Mercers Row, Cambridge CB5 8HY
Phone: 01223 484700
3. Acuvue
Acuvue is an organization collaborating with opticians around the UK to establish a drop-off network. You can collect the used contact lenses at home and drop them off at your local optician's office. Acuvue, teamed with Terracycle, is responsible for recycling those lenses into something fresh and valuable.
Address: W1C 2JL, London, 361 Oxford St, Area Westminster, United Kingdom
Phone: 0800 022 4222
Email: [email protected]
4. Madre's Helping Hands 
It takes the initiative to deliver life-saving medicines and health supplies to the indigenous communities, including donated eye lenses and eyeglasses to the families struggling with the lack of healthcare through its Helping Hands program.
Address: 121 West 27th Street #604, New York, NY 10001, USA
Phone: (212) 627-0444
5. New Eyes
New eyes aim to transform the underprivileged lives of children and adults facing financial hardships across the US, including the UK, with eyeglasses and contact lenses.
Address: 549 Millburn Avenue, Short Hills, NJ 07078
Phone: NA
Email: [email protected]
6. Eyesight Surrey
Eyesight is a long-standing charity organization for delivering vision aid to people with poor eyesight and lack eye care services. The support is provided overseas with valuable practical help and professional guidance. You can donate your unused contact lenses UK. Its branches are present in different areas in the UK.
Address: 60 Church Street, Weybridge, Surrey, KT13 8DL
Phone: 01932 859889
Email: [email protected]
Winchester Address
Address: 65 High Street, Winchester, SO23 9BX
Phone: 01962 864446
Email: [email protected]
7. GoodWill
Goodwill collects different lenses as donations and helps low-income families with proper eye care facilities. You can, too, support this family indirectly by donating this lens to the local goodwill, and this will help a lot of people out there who need help. 
Address: Unit 70, Batley Business Park, Technology Drive, BATLEY, WF17 6ER
Phone: 01924446040
If you are looking to give away used seats of your vehicle to Goodwill, check out our article on does goodwill accept car seats.
How to Donate Your Contact Lenses
Follow the easy steps to donate contact lenses UK:
Find out the organization that accepts the contact lenses as donations.

Before proceeding further, make sure to meet the acceptance requirements.

Examine its expiry and if it is not expired, go ahead and pack the lenses firmly to protect them from damage. You can use the cases, foils, or vision direct boxes for packaging.

Mail, ship (if a shipping option is available), or move out to donate the lenses to their appropriate location via the public drop-out option. 
Why Should You Donate Old Contact Lenses?
If you have gone through some eye surgery to improve vision or your prescription has been changed, the contact lenses that you might have are of no use. This is the time you can hand over the lenses to the charity. Donating unused contact lenses in the UK serves to meet the vision needs in different communities, and it even provides solutions for people who may not be able to afford contact lenses. So why are you waiting? Go ahead to donate contact lenses UK.
Recycle Contact Lenses UK
Contact lenses are made up of hydrophilic plastics. Throwing into the biodegradable trash wastes is not a good option. It cannot be decomposed and hence can because of increased landfills. Moreover, due to its minute size, it might flow through the drains and might infect our precious water bodies. Do not flush them because recycling contact lense UK is always a better choice.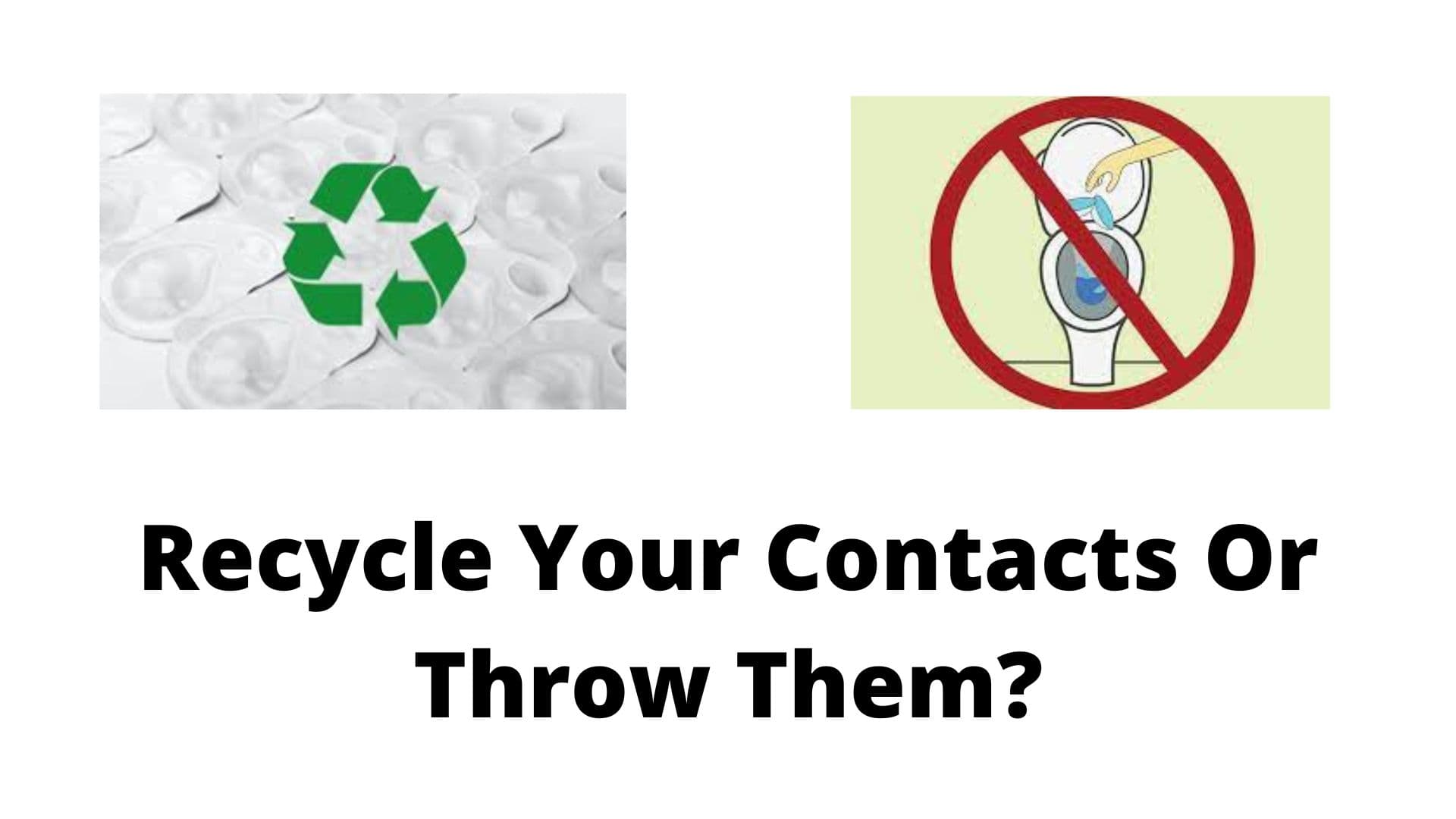 The best option for the unused lenses is to donate to the above-mentioned non-profitable organizations that take old stuff for recycling. This can save the environment from damage while fulfilling the needs of the people who can't afford it. 
Check out this article if you are looking for Furniture Charity Shops Edinburgh (UK)
Can You Sell Them?
No, contact lenses cannot be sold. According to the Food and Drug Administration (FDA) and the MHRA (United Kingdom), you cannot sell contact lenses to consumers without legitimate prescriptions. Regardless of their power, contact of sale lenses is strictly prohibited (even zero power decorative and cosmetics lenses cannot be sold).
Conclusion
Donations and recycling are the best ways to get rid of unused, unexpired, and undamaged lenses from your home rather than piling old stuff like lenses if you do not use them anymore. Now when you are aware of the places to donate contact lenses UK, you can find the most desirable option for yourself as per your preference and proceed further to bring a smile to the people seeking vision help.