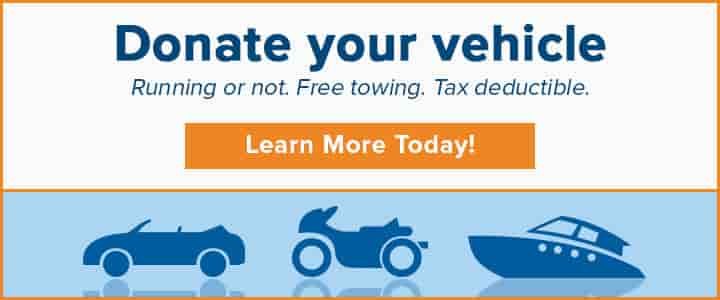 If you're a good citizen that has been looking to give more, then get ready to learn about a new and better way to give. Have you ever considered giving auto donations to charity? There's a good chance that you haven't, and yet at the same time, there's a good chance that you've got an old or extra car that you've been wondering what to do with. Also, if you are also wondering how to do auto donations to charity, this post explains it in detail.
Why should you do Auto donations to Charity
Cars are no doubt an expensive necessity, and yet somehow those of us that are fortunate seem to get more of them than we need. Maybe you inherited Grandma's old Cadillac and don't have the heart to sell it to a stranger. Maybe your daughter's gone off to college and won't be coming back for her first car. This might be the best case for auto donations to charity. Maybe high gas prices and ongoing maintenance costs have caused you to retire your old farm truck for good. Or maybe your daily driver's getting some pretty high mileage and you're wondering if it's even worth trading it in. At times, these kinds of cars may seem like an unnecessary hassle, but to the less fortunate those same cars could be their saving grace.
When you give auto donations to charity, you're making a clear statement about your commitment to the state of the world. You're saying that you care in a pretty big way. It's a wonderful feeling, and it's a wonderful thing. So many deserving people have fallen on bad times. While a new car won't heal their old wounds, it will offer them new opportunities. If you live in the city, it may be hard to imagine that a car could be so important, but in places where there is no public transportation, it's almost impossible to get and keep a decent job. Millions of people are struggling for want of one simple thing? a ride; a ride to the hospital, a ride to the pharmacy, a ride to school, a ride to work, a ride home.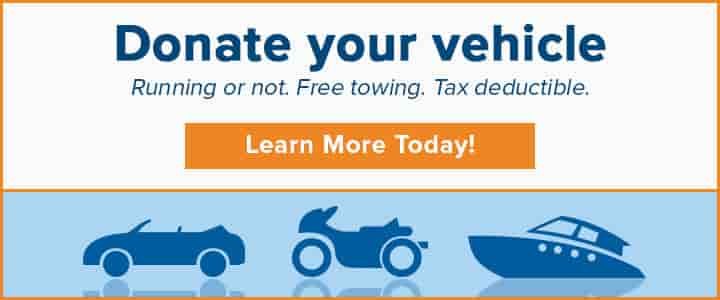 Your OLD can be someones NEW
When you give auto donations to charity, your old ride becomes someone else's new beginning. It's a wonderful process that requires nothing more than your desire to do good. Because your donation is already so impressive, non-profit organizations go out of their way to make it easy for you to make vehicle donations to charity. You don't have to clean your car. You don't have to insure it. You don't have to drive it to the charity to drop it off…heck, it doesn't even have to be drivable. All you have to do is make the first call. Once you've confirmed your intentions to give auto donations to charity, the charity will handle everything else. They'll pick up your car, pay for the transfer, get it fixed up, and find it a new home.
The biggest reward for giving auto donations to charity is the knowledge that you've changed someone's life, but a nice secondary reward is your eligibility for a significant tax deduction. When you give vehicles to charity, the government allows you to write off the value of those vehicles. It's a nice bonus for doing good.
Conclusion
You've probably been seeing more ads than ever before promoting vehicle donations charity groups and soliciting new donors and donations. What's the deal? Well, the cold hard truth is that times are bad for many people. Auto Donations to Charity nationwide are overwhelmed by the needs of their communities. From your local homeless shelter to national non-profit organizations, the help, services, and resources of charities are in high demand. Who funds the good deeds of these organizations? Good people like you.
If you are one of the fortunate ones that can help in Auto Donations to Charity? if your house is warm and your job is stable and your family is well-fed? then you know what a blessing success can be. You've worked hard for that success, but you probably caught some lucky breaks along the way too. Unfortunately, not everyone can get lucky. Even the smartest, most skilled, and most determined people sometimes fail. Not to mention that we're all susceptible to natural disasters, to the unexpected, even to our unstable economy.